Carmen Linen Cabinet
The beauty of the Carmen Towel Cabinet comes from its antique style accents that feature a gorgeous brown finish etched with brass accents to give it that regal, traditional appeal. It offers an open storage space that has a glass insert glass to protect from dust and harm, while the adjustable shelf allows you to customize your shelving sizes and 4 lower drawers provide additional space for bathroom essentials.
Dimensions
Cabinet: 25"W x 22"D x 74"H (140 lbs.)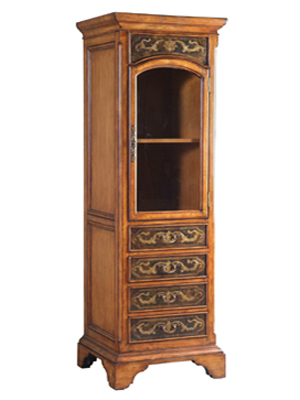 Carmen Towel Cabinet
Customer Reviews
There have been no reviews for this product.