DreamLine QWALL-3 Shower Backwall Kit
For a versatile and functional accessory to your shower enclosure, the DreamLine QWALL-3 Shower Backwall Kitl does wonders to any bathroom. Its versatility comes from its quick installation design and trim-to-size feature to allow for more customizable sizes. Made from high quality acrylic/ABS materials and featuring 4 spacious shelves on each corner, you'll love how much help this backwall gives you in creating an organized, clean looking shower!
Includes: a back panel, 2 corner panels, 6 integrated shelves, 2 footrests and 2 side panels
Dimensions
32" Wall: 30-32"W x 29 7/8-40.5"D x 72 7/8"H
36" Wall: 34-36"W x 29 7/8-40.5"D x 72 7/8"H
48" Wall: 46-48"W x 29 7/8-40.5"D x 72 7/8"H
60" Wall: 58-60"W x 29 7/8-40.5"D x 72 7/8"H
Features
White finish
Includes back panel, 2 side panels, and 2 corner panels
Six integrated soap/accessory shelves
Two corner foot rests
Trim-to-size sidewalls designed to fit depth of shower stall from 29 7/8" to 40.5"
2" Width adjustability
Designed to be installed over an existing solid surface (not directly to studs
Professional installation required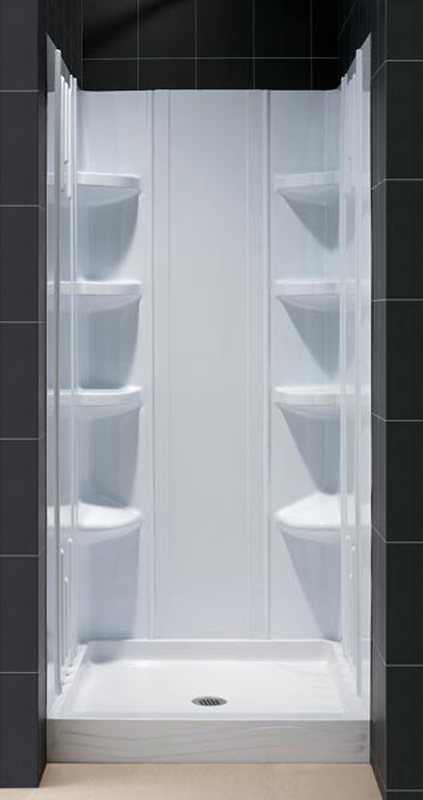 32" Size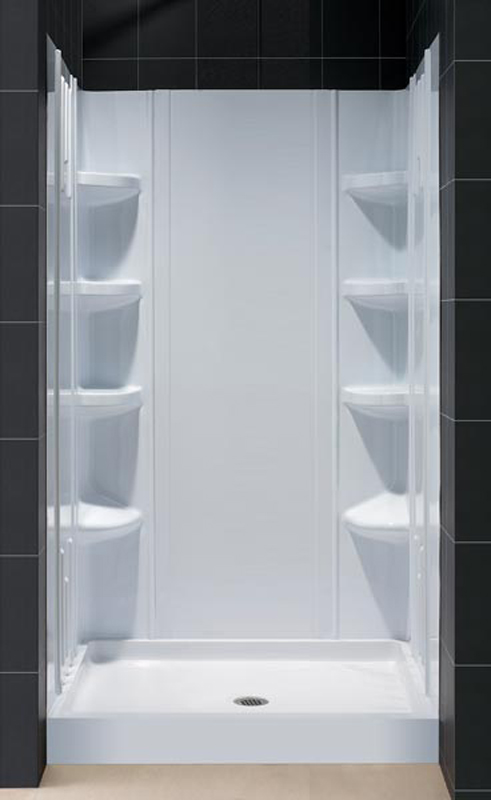 36" Size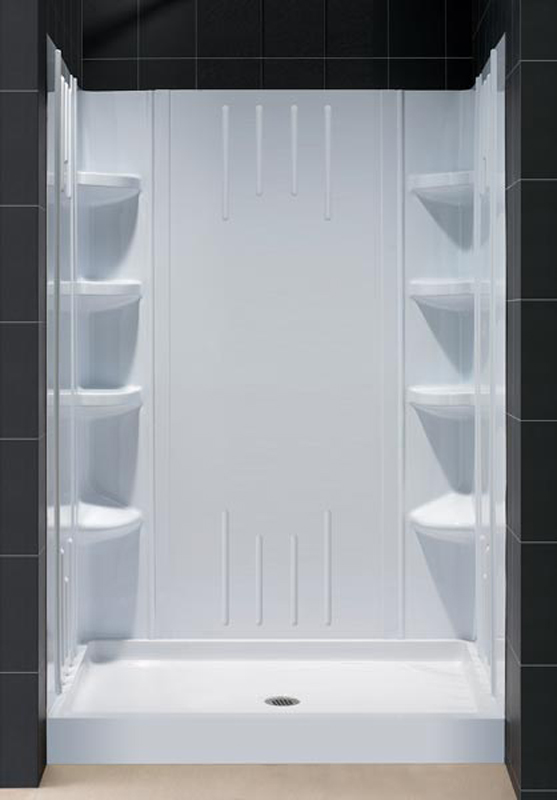 36x48" Size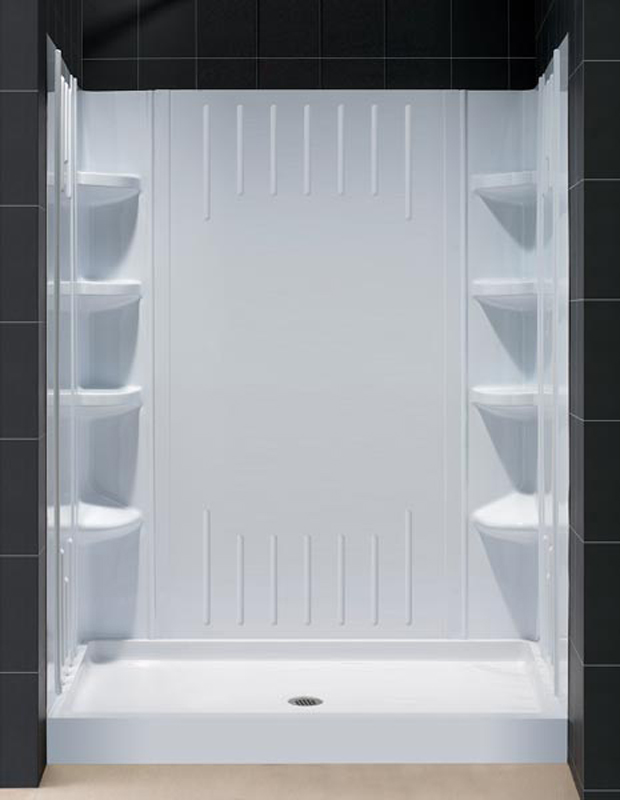 60" Size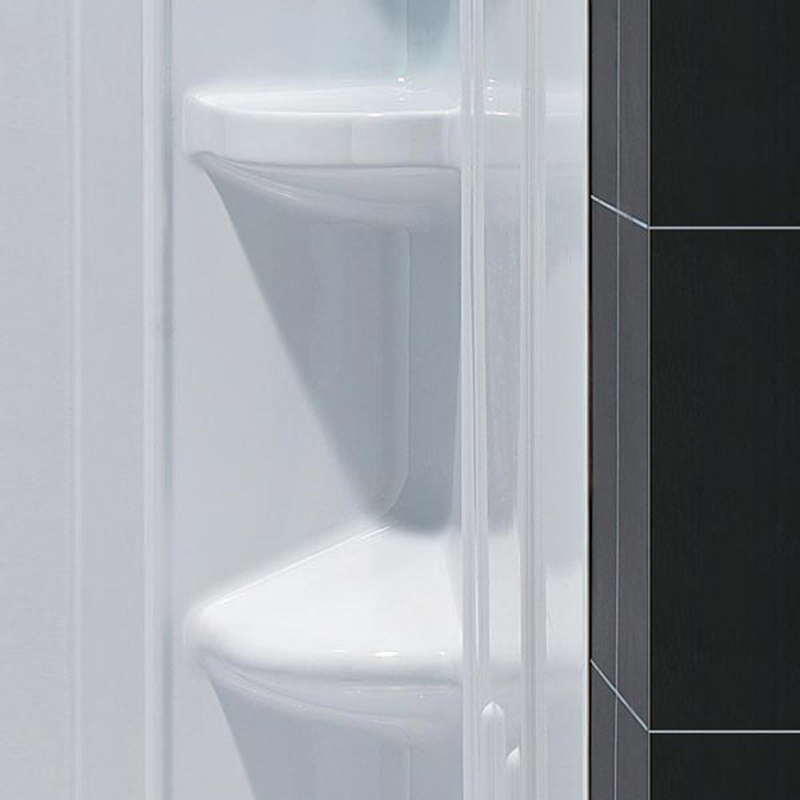 Integrated shelves
Dimensions
Customer Reviews
There have been no reviews for this product.