36x48" Cimarron Shower Enclosure
Create your own shower with the help of the 36x48" Cimarron Shower Enclosure. Its totally frameless design is square shaped and features clear side seals that keep the door water tight. A full-length magnetic catch allows the door to be adjusted and to give it a waterproof protection. Available with multiple options to choose from, this shower enclosure allows you to completely customize the look of your enclosure.
Dimensions
Shower Enclosure
46"W x 34 3/8"D x 73 1/3"H
Door Swing
24"
Optional Accessories
Matching Base (VG06019WHT3648)
36 3/8"L x 48 1/8"W x 5 7/8"D
Features
Shower Enclosure
Single water deflector redirects water toward inside of shower
Clear side seals keep door watertight
Full-length magnetic catch allowing for door adjustment and waterproof protection
Clear PVC side gasket installs vertically onto door to ensure water-tight seal between door and side panel
3/8" tempered glass
ANSI Z97.1 certified glass
Glass available in clear or frosted
Clear glass option has reversible door opening installation
Frosted glass option available in either right or left door opening installation
Stainless steel and solid brass hardware with lifetime warranty
Choose from Chrome or Brushed Nickel finished hardware
Glass support plates made of solid cast brass with stainless steel moving parts
Self-closing hinge
Sealed hinges for functionality and leak-proof protection
Fixed arm support for reinforced wall stability
Towel bar
Matching base available in drop-down menu
Limited Lifetime Warranty
Shower Base
Made of acrylic with fiberglass reinforcement
Double threshold
Textured bottom
Durable cross-linked cast acrylic shell
Made to be scratch and stain resistant
Color goes all the way through material
Non-porous surface for faster and more effective cleaning
Multi-layered backing of thick fiberglass and resin
Pre-leveled with integral tile tile flange on two sides
Standard 3.5" pre-drilled drain opening
Two Year Limited Warranty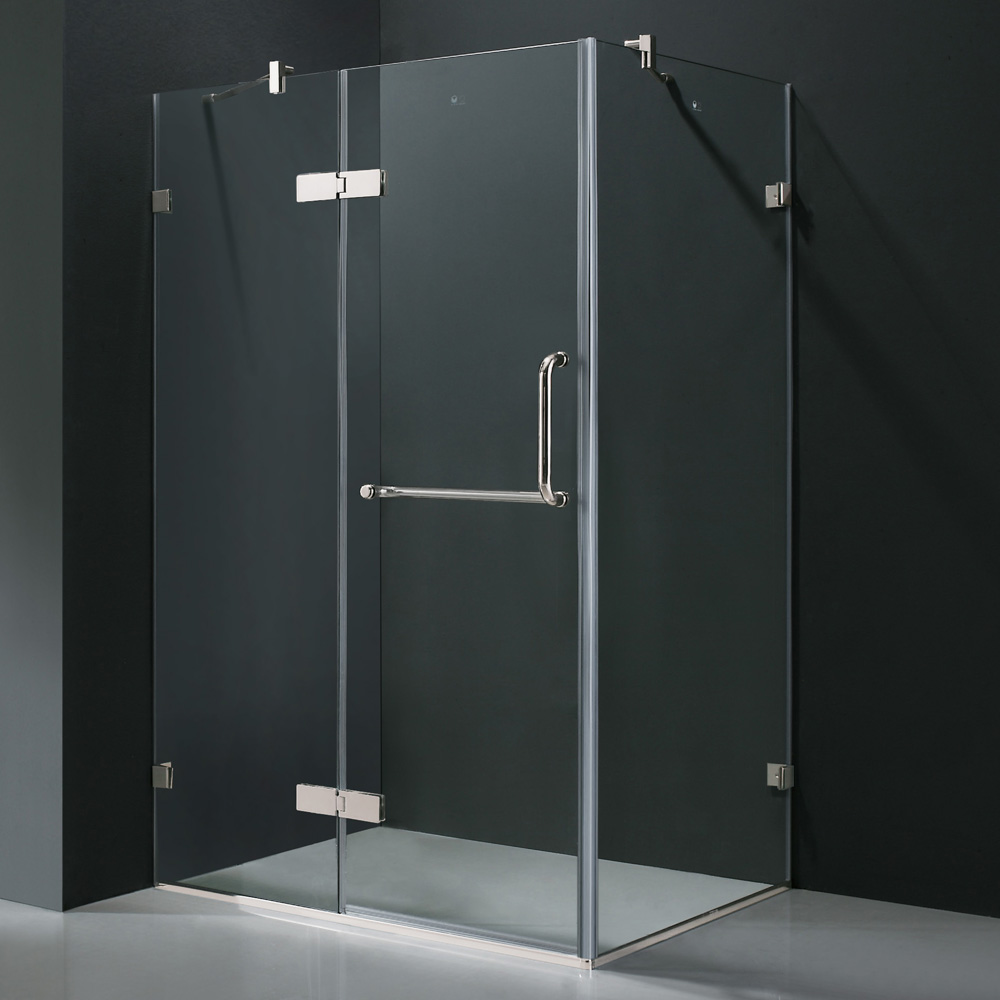 Clear Glass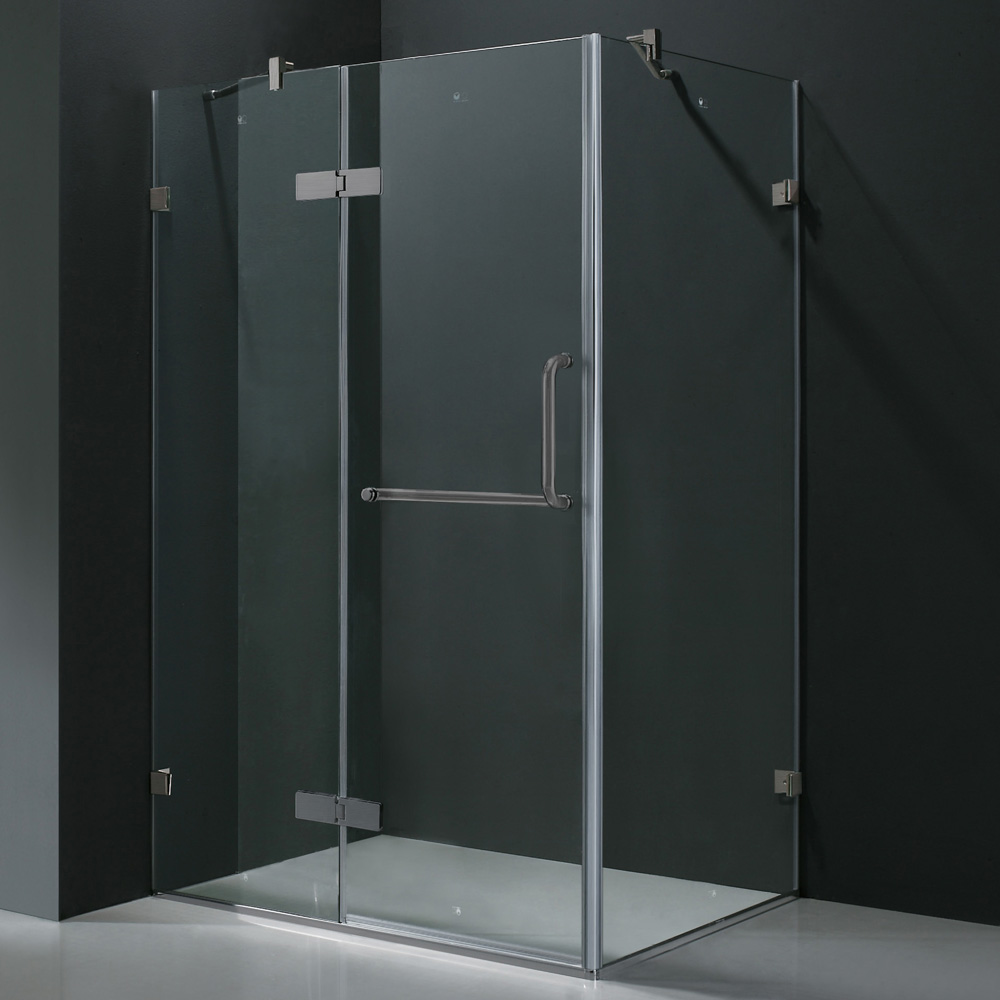 Chrome Finish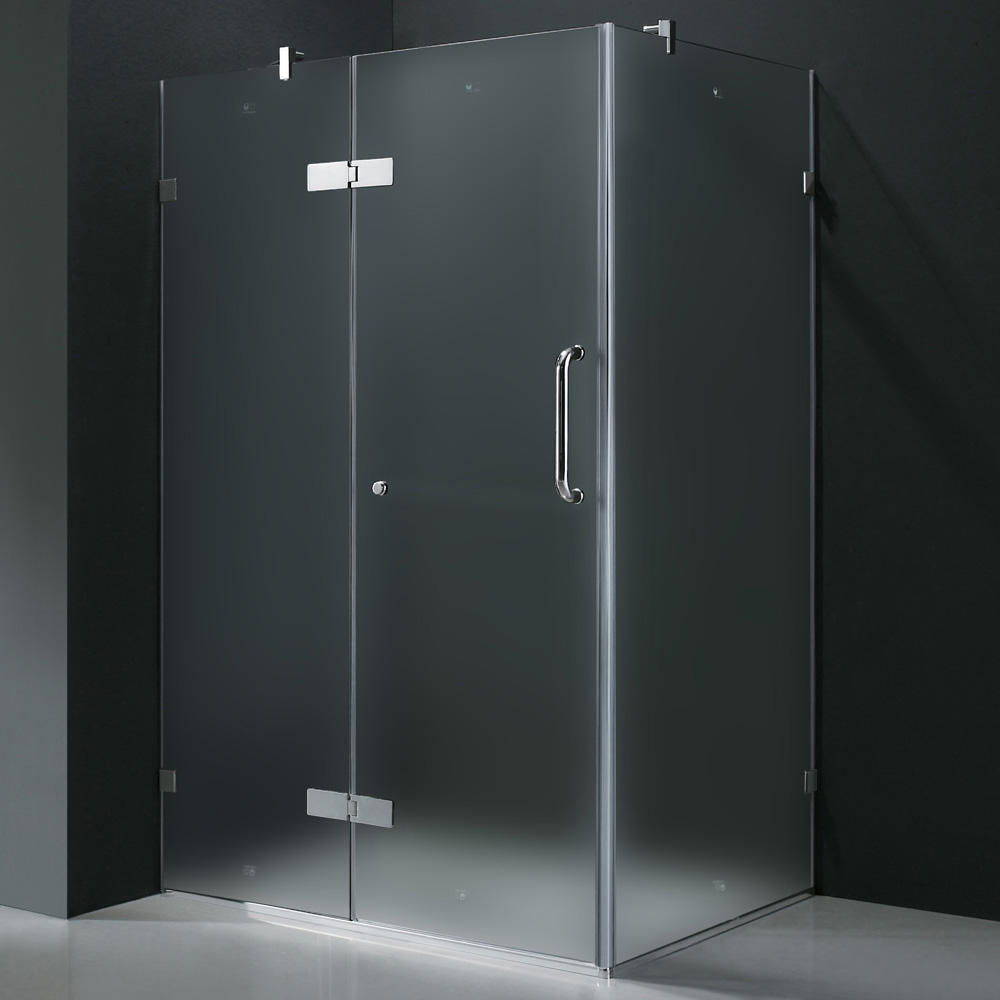 No Base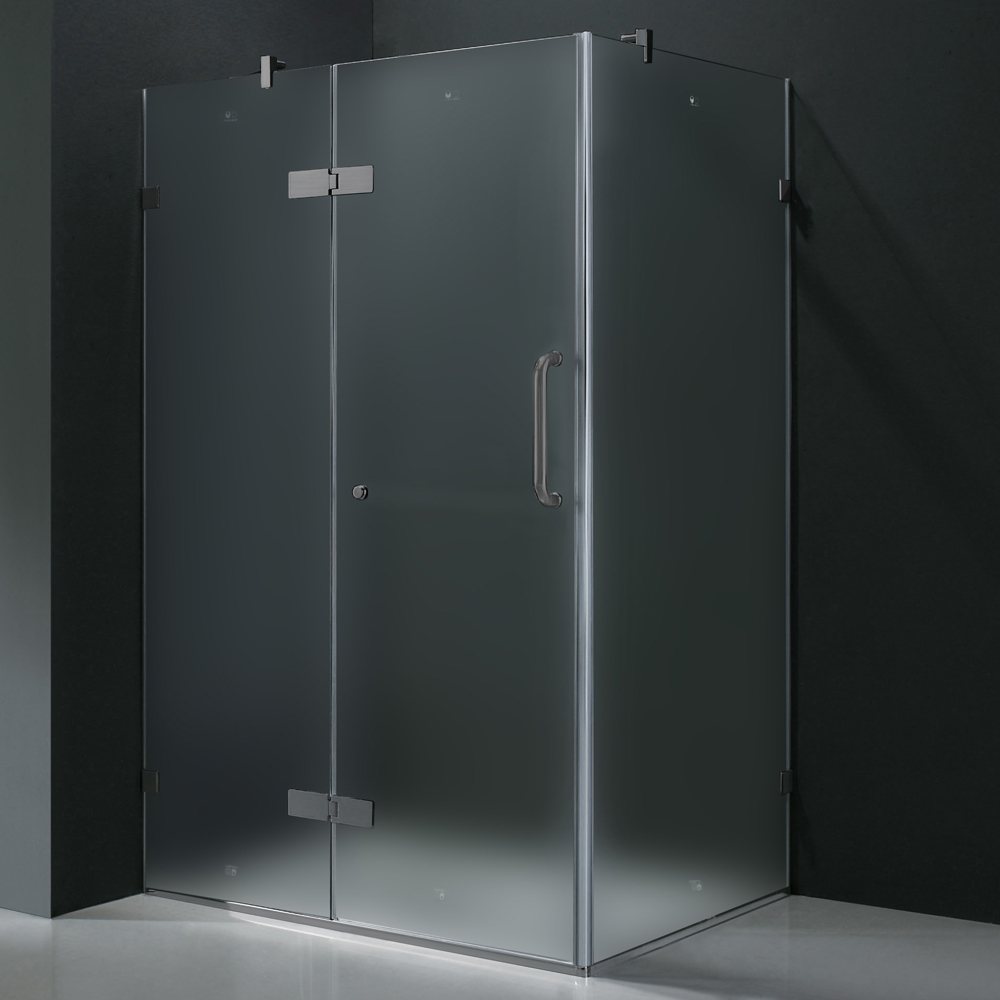 Clear Glass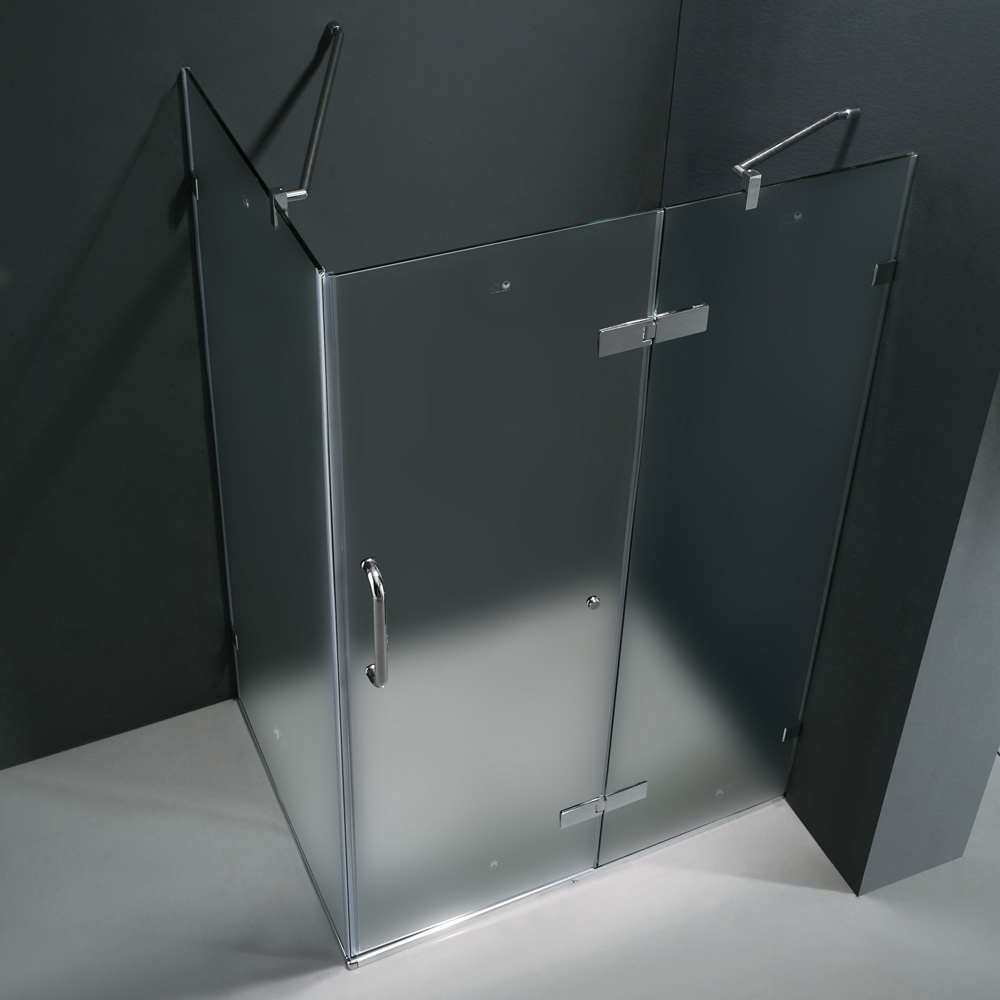 Brushed Nickel Finish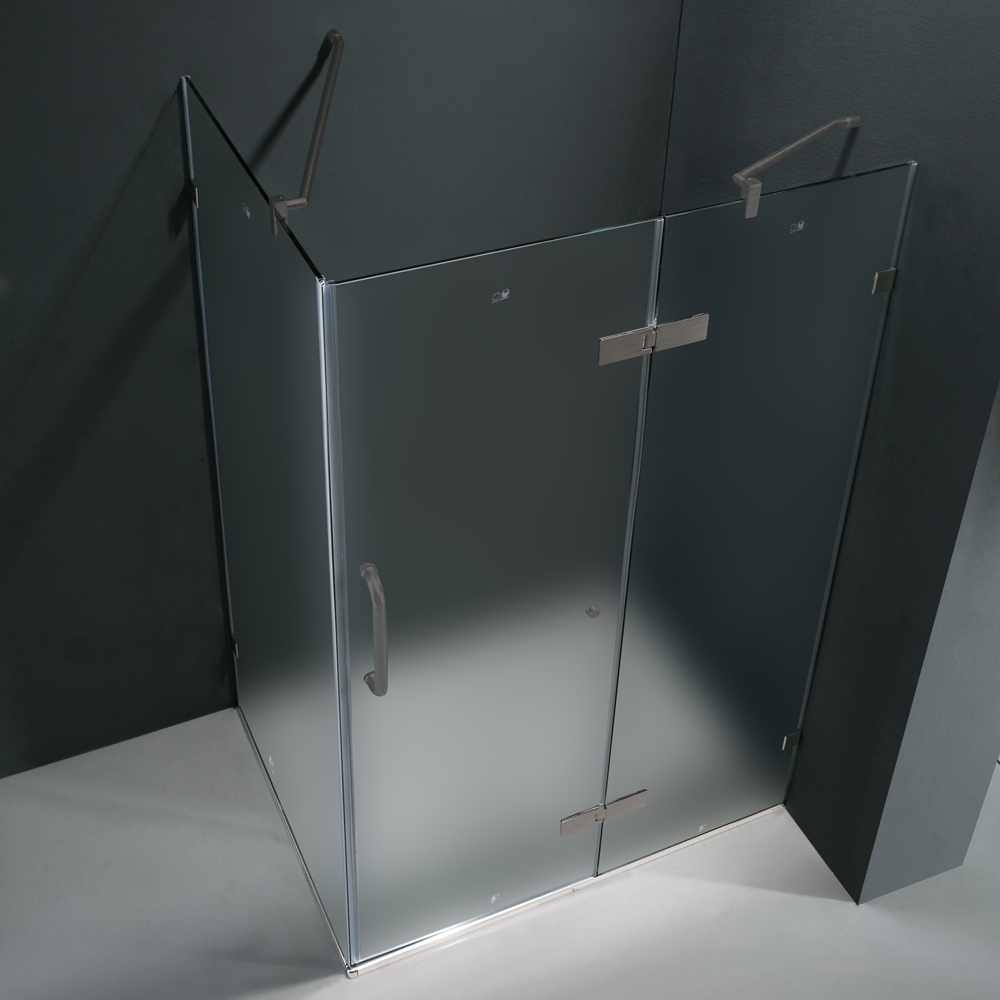 No Base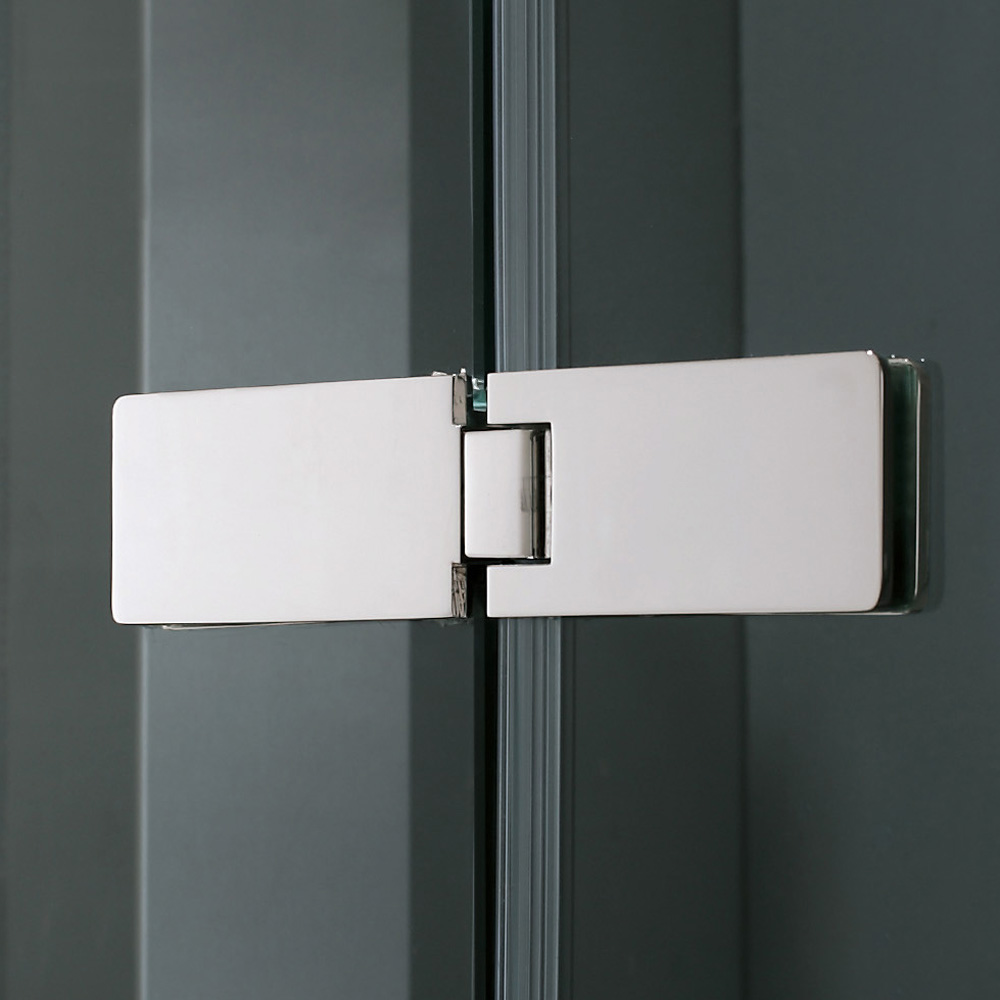 Frosted Glass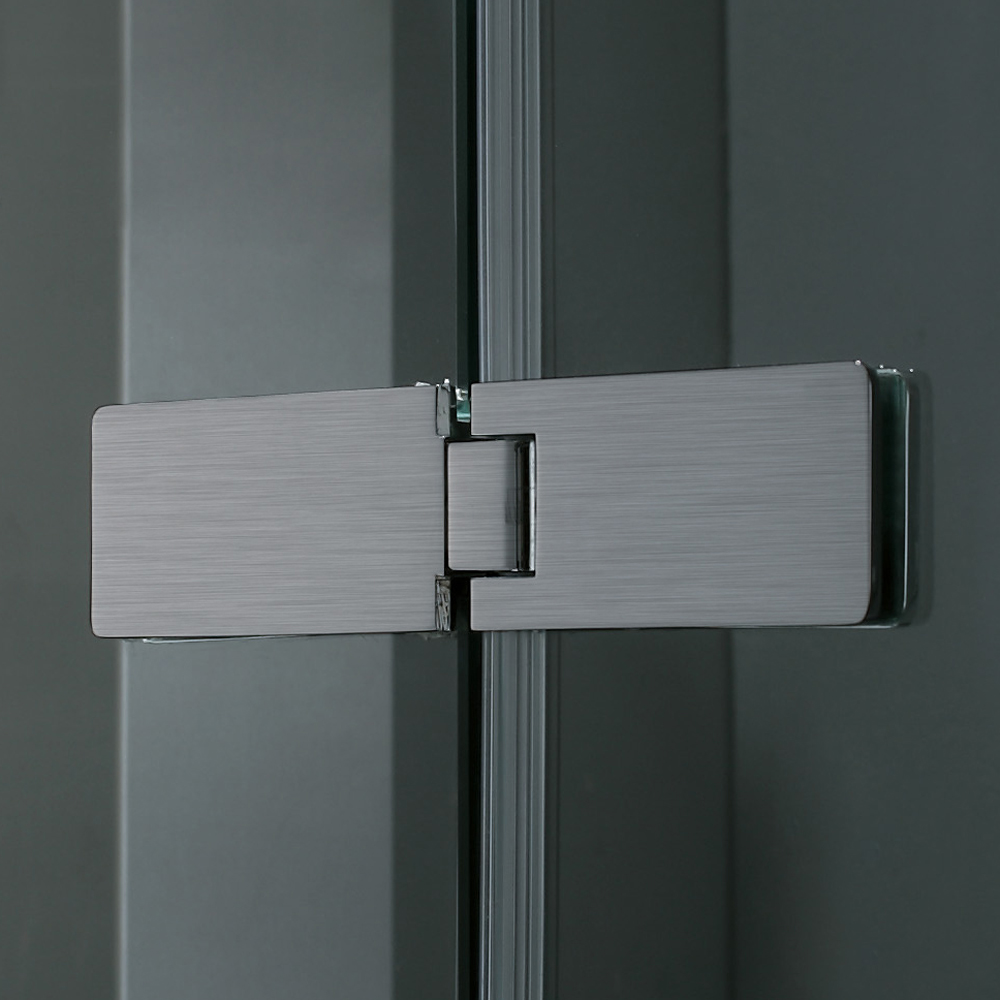 Chrome Finish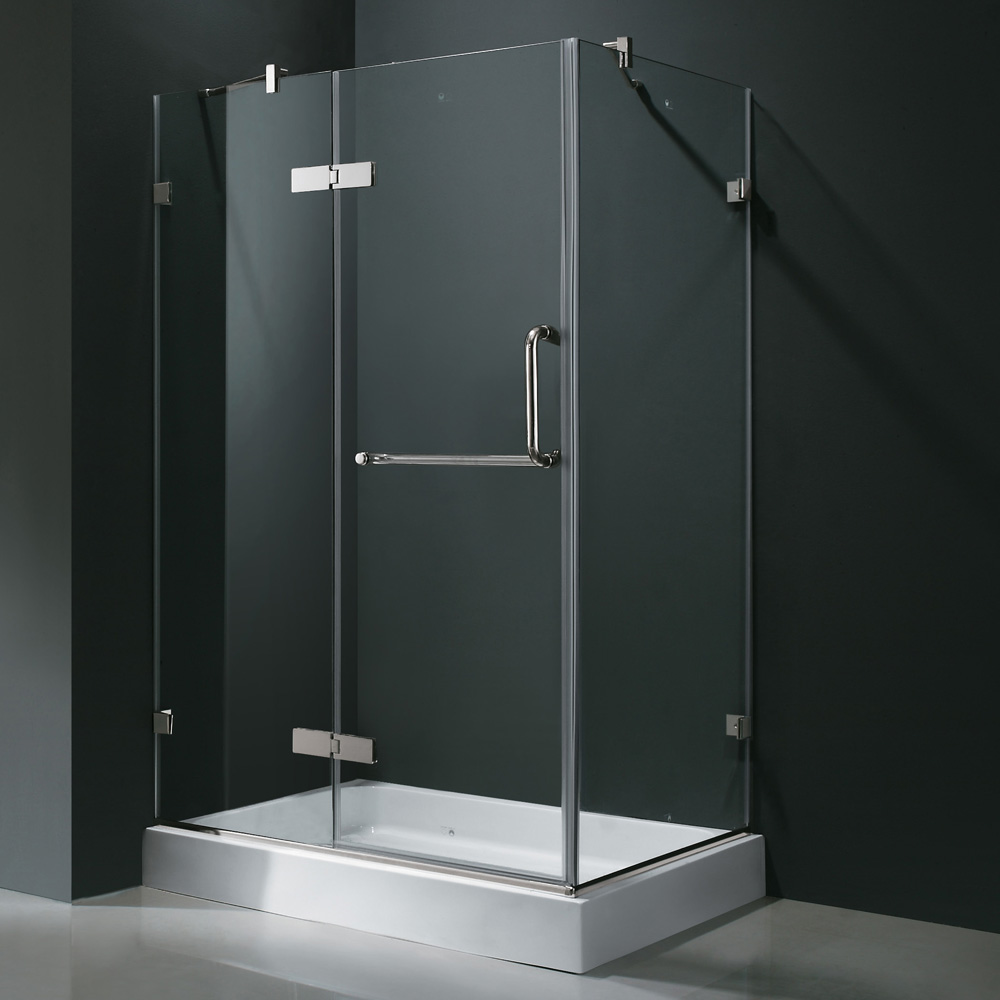 Left-Sided Door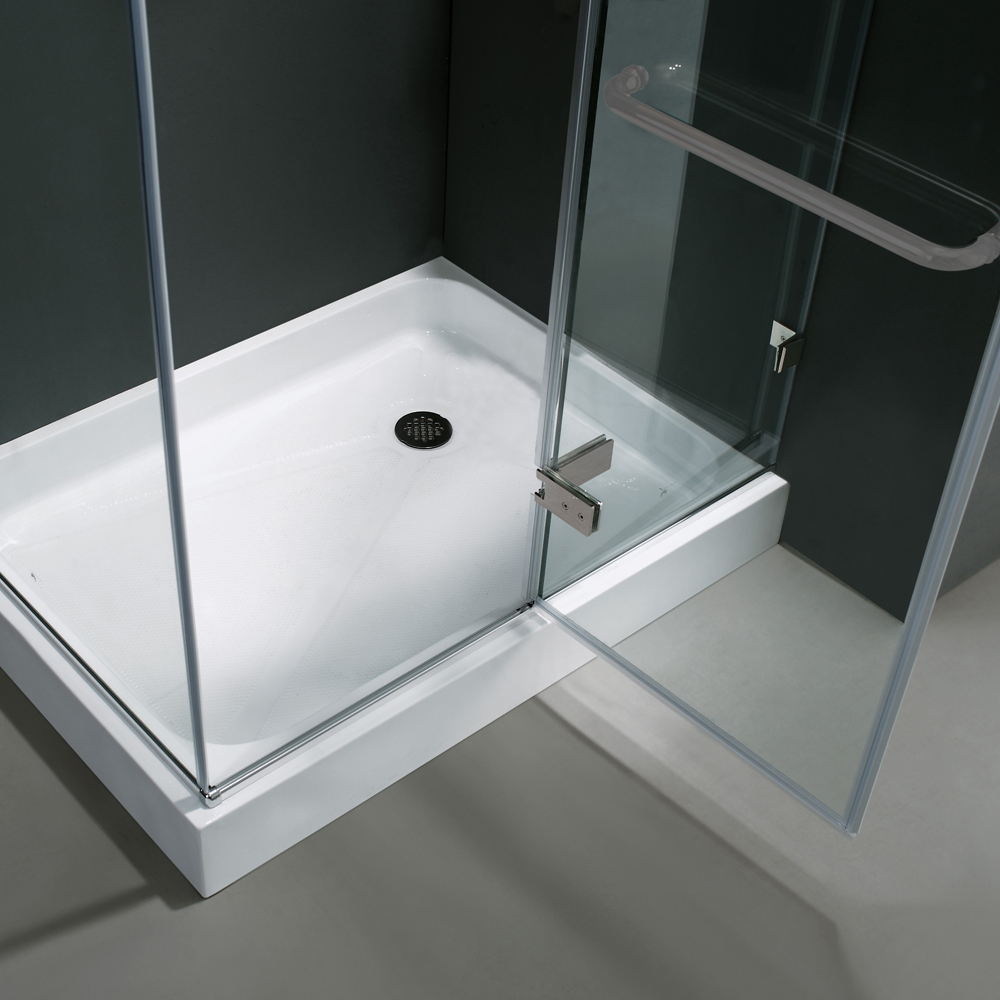 No Base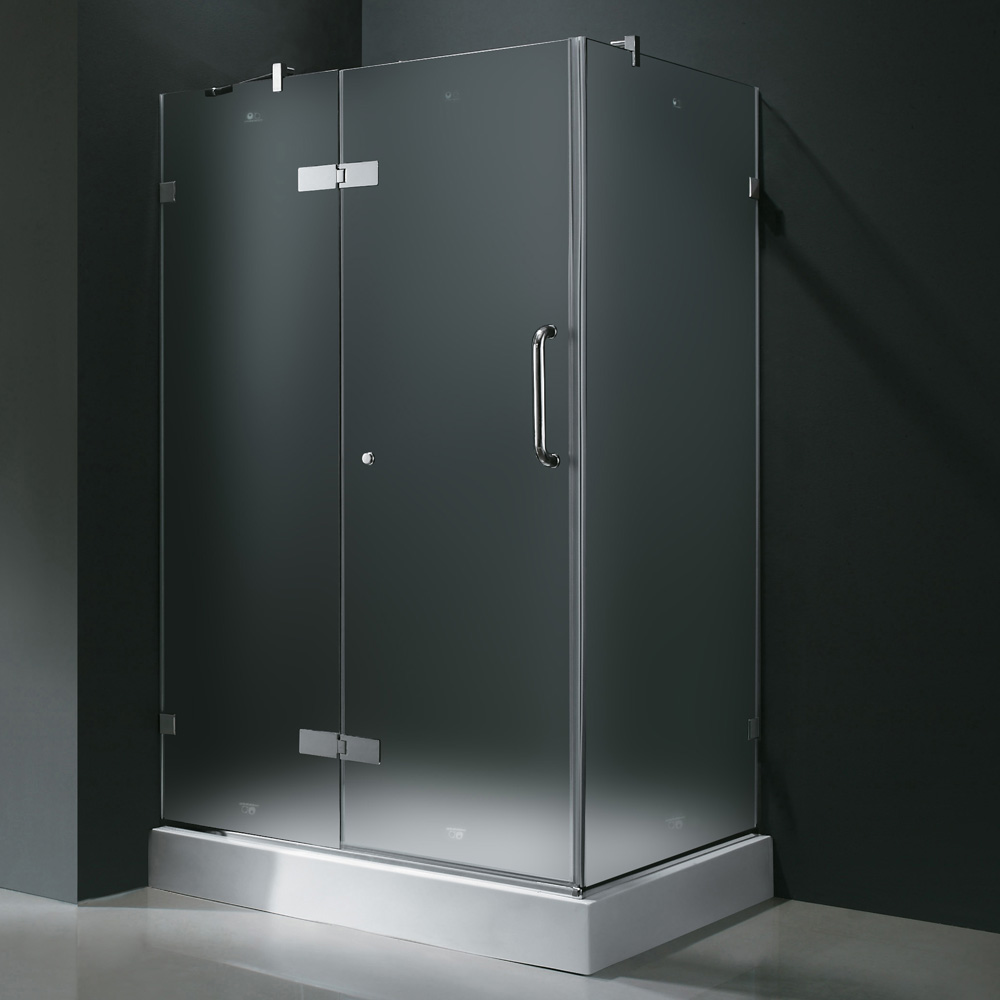 Frosted Glass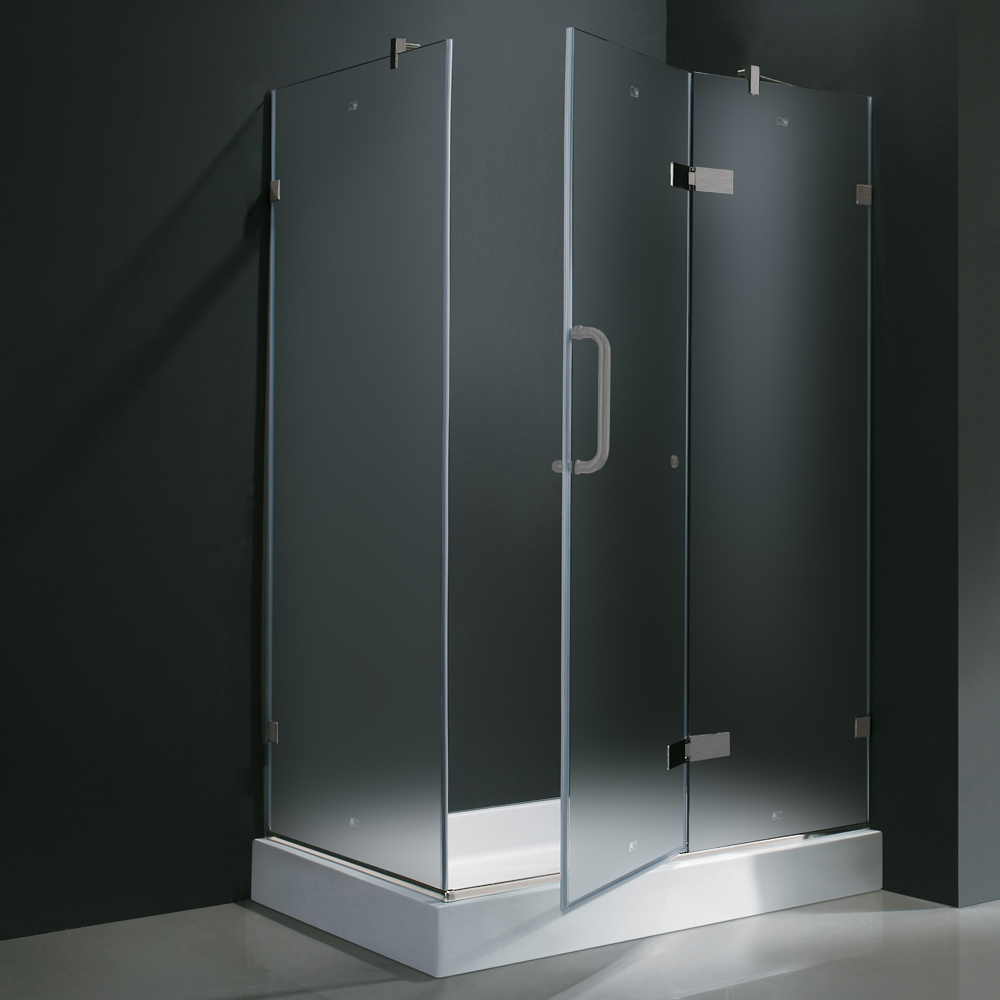 Brushed Nickel Finish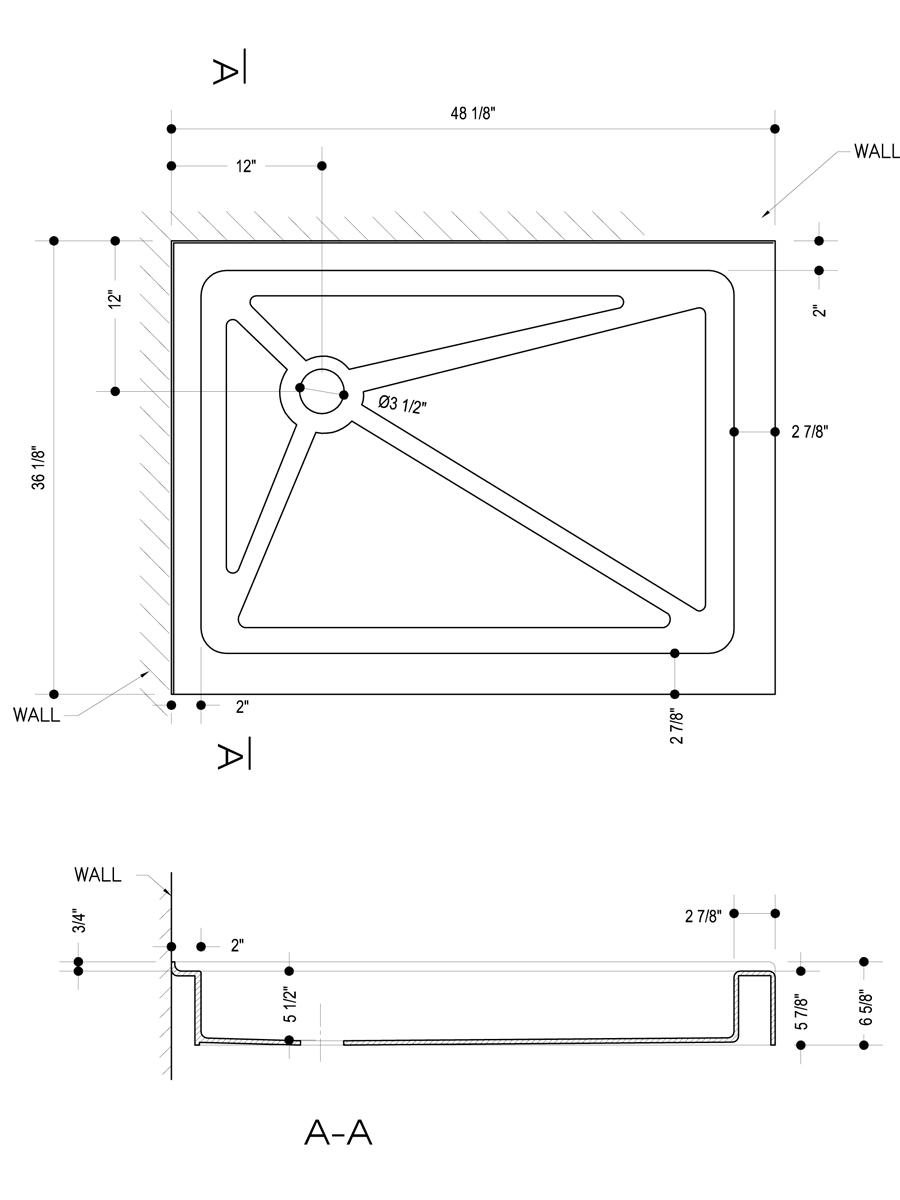 Left-Sided Door
Customer Reviews
There have been no reviews for this product.