50.25" Santee Single Bath Vanity
Perfect for a large bathroom and stunning for a master bathroom, the 50.25" Santee Single Bath Vanity gives your bathroom both a regal and sophisticated look. The gorgeous Buttercream finished cabinet, with antique style woodwork and a crackle effect creates a sense of sophistication to your bathroom. Scrolled legs and carved woodworking along the bottom and top of the vanity further enhances the theme. The Santee also features plenty of storage space - with a central double-door cabinet and 4 fully functional drawers on each side for organized storage space. An elegantly carved black granite top is preinstalled to the Santee and offers a contrasting, but striking appeal to the entire vanity.
Dimensions
Vanity with Top: 50.25"W x 23"D x 35.75"H
Top: 2 cm thick
Sink: 15"W x 12"D
Optional Accessories
Features
Buttercream finish
Carved floral onlays
French scrolled legs
Antique crackle finish
Double-door cabinet
Eight functional drawers
Black Granite top with backsplash
White porcelain sink
8" faucet spread
**Faucets Not Included**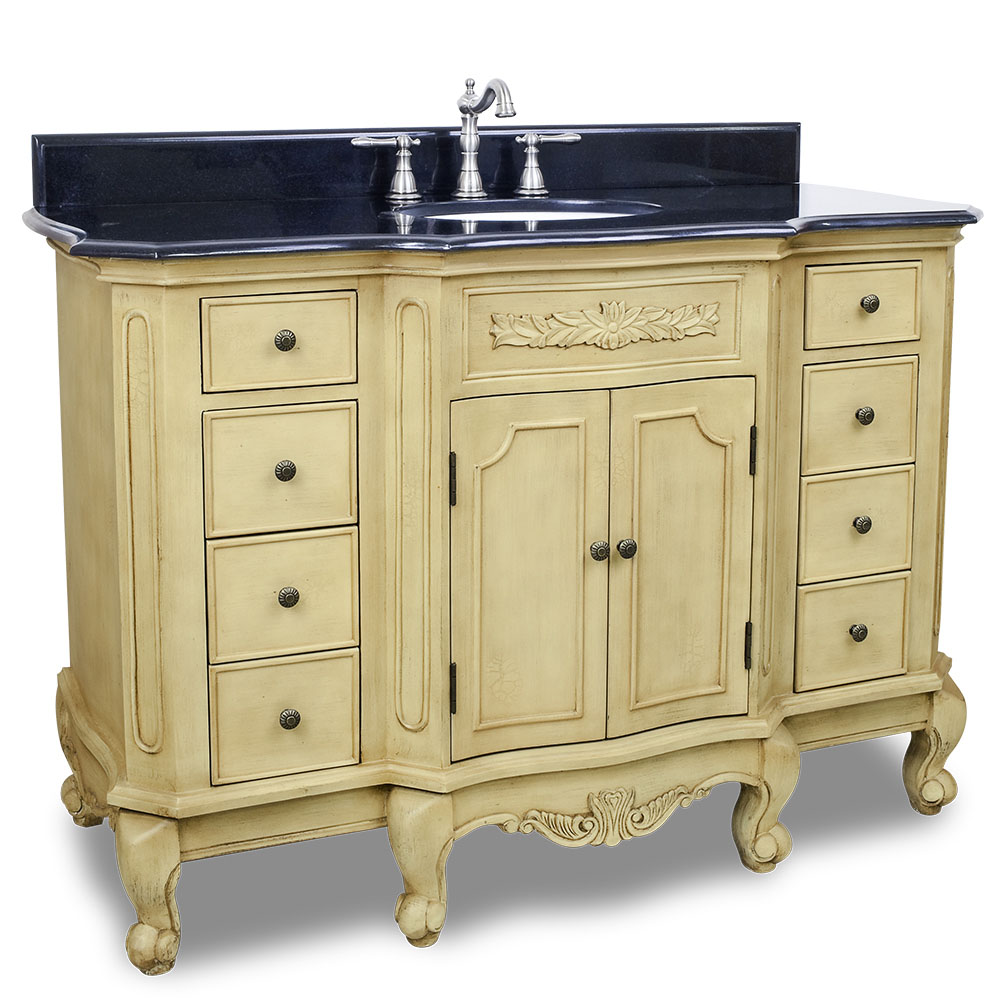 50.25" Santee Single Bath Vanity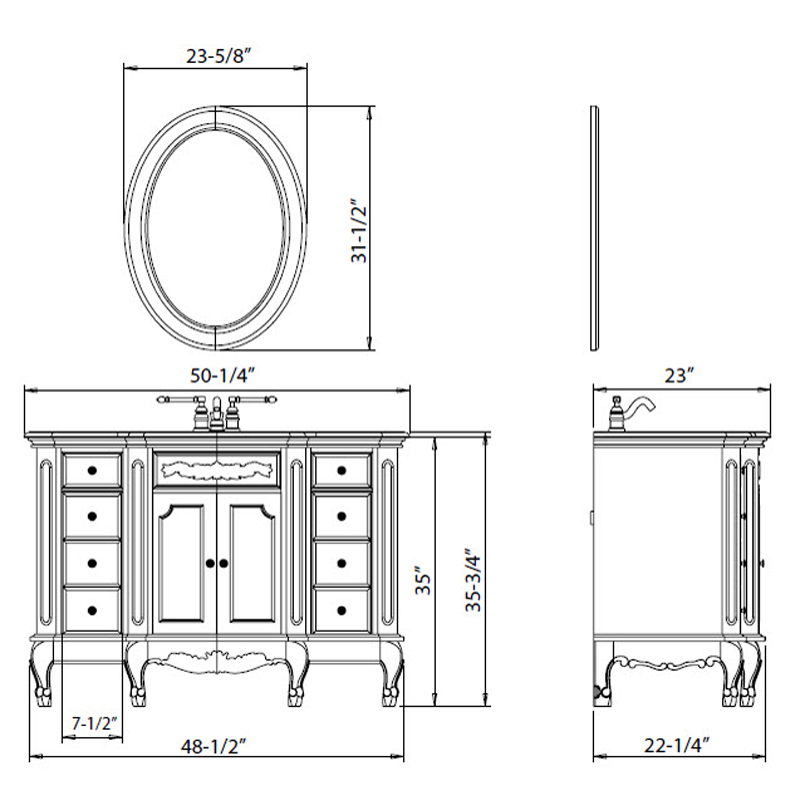 Dimension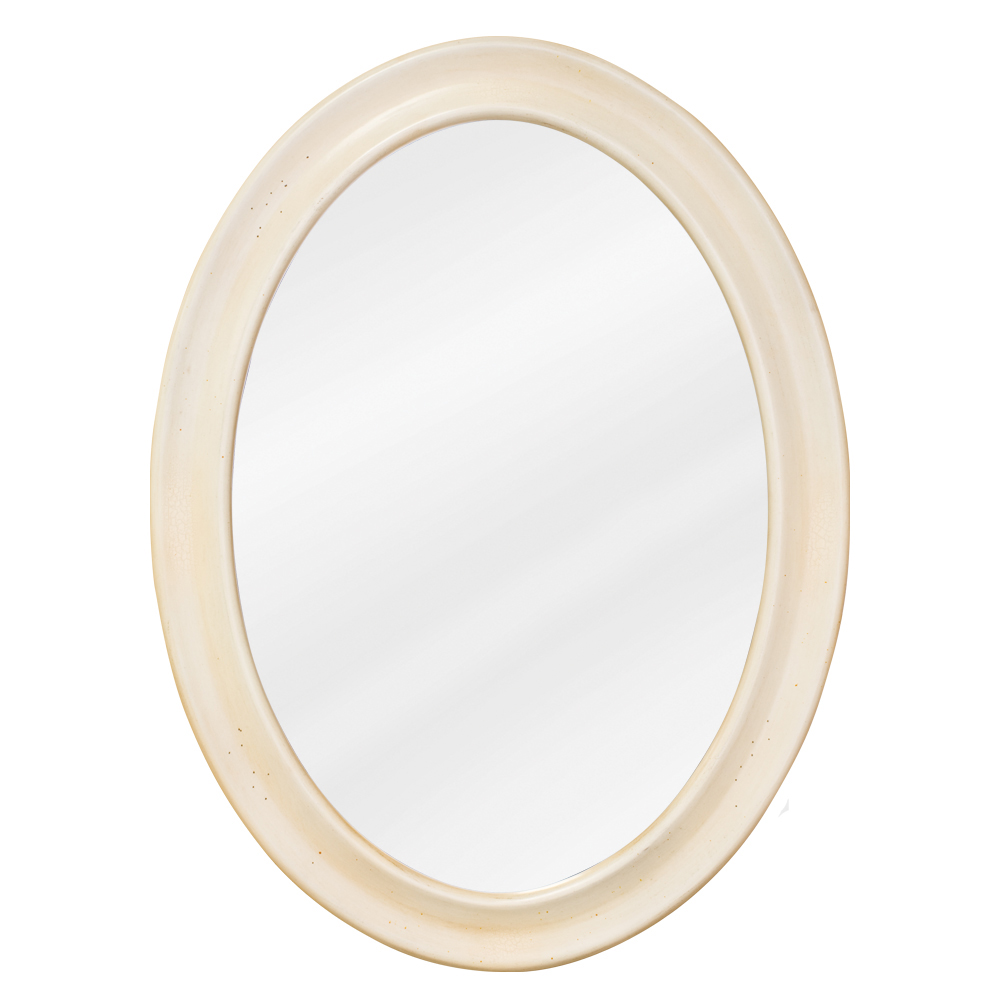 Optional Mirror
Customer Reviews
There have been no reviews for this product.